Yiming Biotech's ε-Polylysine Passed Cosmetic Antimicrobial Effectiveness Testing
Cosmetics can be easily contaminated by microorganisms during manufacturing or during repeated use by consumers, resulting in deterioration. As a natural antimicrobial preservative, ε-polylysine can reduce the survival probability of microorganisms, preventing them from posing a threat to human health.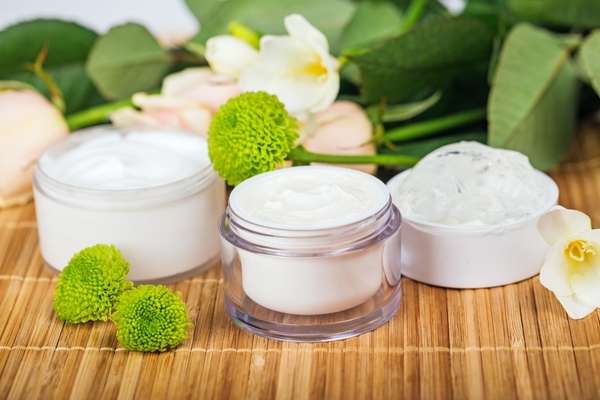 Recently, Yiming Biotech entrusted SGS-CSTC Standards Technical Services (Shanghai) Co., Ltd to conduct an antimicrobial effectiveness testing (AET) on ε-polylysine. The result is listed in the table below: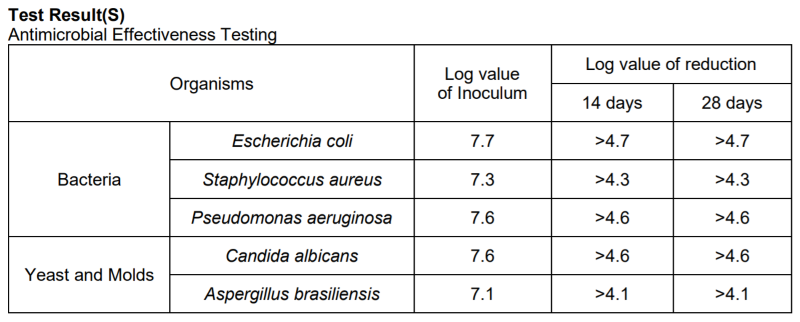 Test Method: With reference to USP-NF <51> Antimicrobial Effectiveness Testing, official date Official as of 1-May-2018

Test Organism:
- Staphylococcus aureus (ATCC No. 6538)
- Escherichia coli (ATCC No. 8739)
- Pseudomonas aeruginosa (ATCC No. 9027)
- Candida albicans (ATCC No. 10231)
- Aspergillus brasiliensis (ATCC No. 16404)
Conclusion: ε-polylysine has an inhibitory effect on bacteria (escherichia coli, staphylococcus aureus, pseudomonas aeruginosa) and fungi (candida albicans, aspergillus braziliensis) easily found in cosmetics, and it still has a good inhibitory effect after 28 days.
Q&A:

Q: What's ε-polylysine?
A: ε-polylysine, CAS 25104-18-1, is a natural and safe antibacterial preservative produced from microbial fermentation. It can inhibit gram-positive bacteria, gram-negative bacteria and yeasts. It has been widely applied in food and cosmetics production.
Q: What's cosmetic antimicrobial effectiveness testing?

A: The antimicrobial effectiveness testing (AET) is performed to gauge the performance of preservatives applied in cosmetics. The AET helps assure that the preservative system is robust enough to prevent growth of these microbes.
Q: Has Yiming Biotech's ε-polylysine obtained cosmetics-related certifications?

A: In 2021, Yiming's ε-polylysine has passed ECOCERT COSMOS Certification, indicating its natural ingredient without animal origin. It marks the access to the cosmetics market in Europe and America.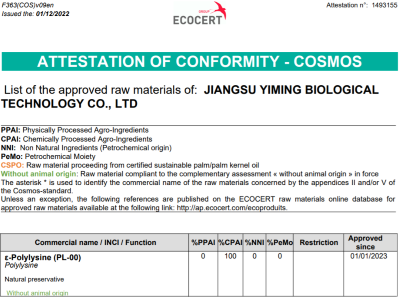 Q: Can you mention some applications of ε-polylysine?

A: As a natural preservative, ε-polylysine has gained attention in the field of cosmetics and chemicals for daily use. For now, Yiming's bacteriostatic solutions covering baby wipes, shampoo and cleanser have entered the market and gained recognition.
If you're interested in ε-polylysine and its application, please feel free to contact us!