Clostridium Butyricum
Introduction:
Clostridium butyricum is a strictly anaerobic endospore-forming gram-positive butyrid acid. The first clostridium butyricum strain was isolated from the feces of Dr. Chikaji Miyairi in Japan in 1933. In 1935, Dr. Kingi Miyairi of the Russian Institute of Microbiology isolated clostridium butyricum from soil and human feces. Later, Kingi found that the filtrate contained a few fatty acids, which could inhibit pathogenic bacteria and promote the growth of bifidobacterium, lactobacillus and other beneficial bacteria in the intestine.
In 1992, the Institute of Microbiology Heilongjiang Academy of Sciences introduced clostridium butyricum from Russian Institute of Microbiology and cultivated it in China.

Prospects:
Clostridium butyricum can produce butyric acid and other metabolites in intestines to improve functions of intestines and stomachs. As a novel feed additive, it is the first choice to inhibit pathogenic bacteria, protect intestinal health and improve animal productivity. Against the background of ban on antibiotics globally, it is of great significance to reduce antibiotic abuse and improve animal health.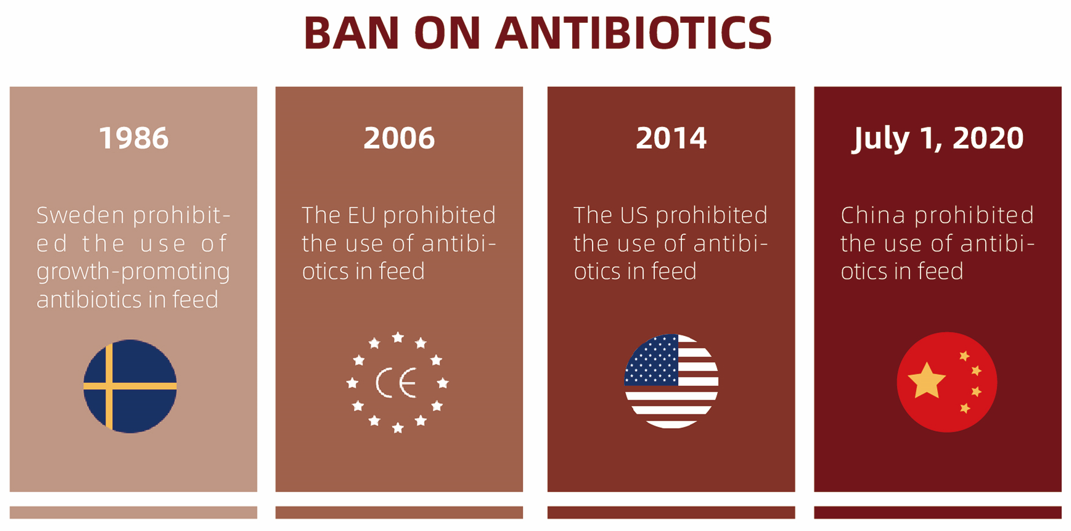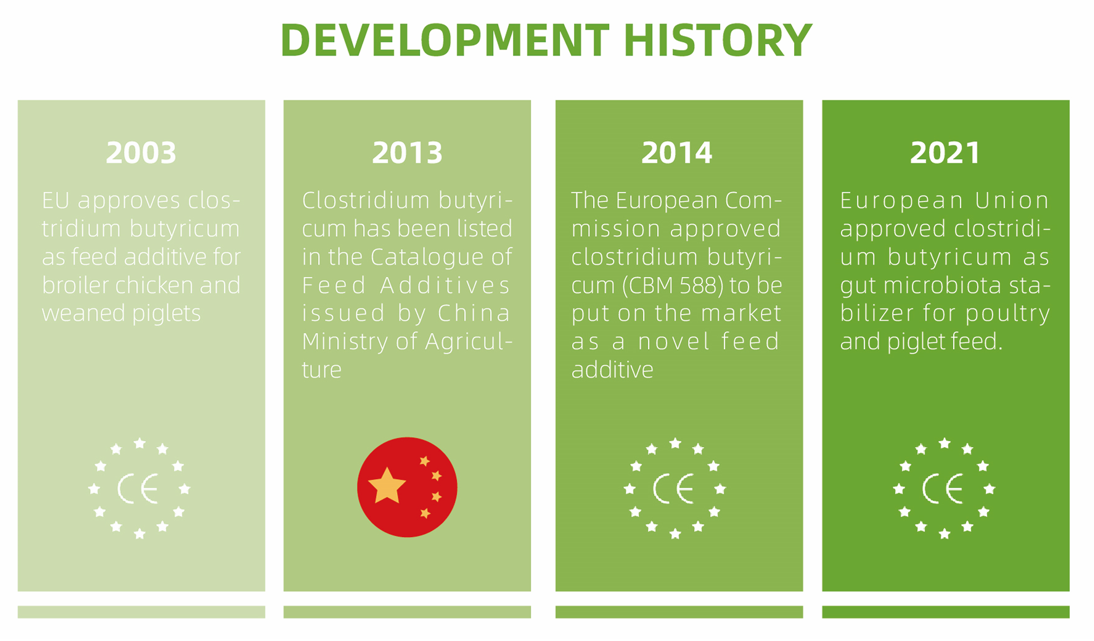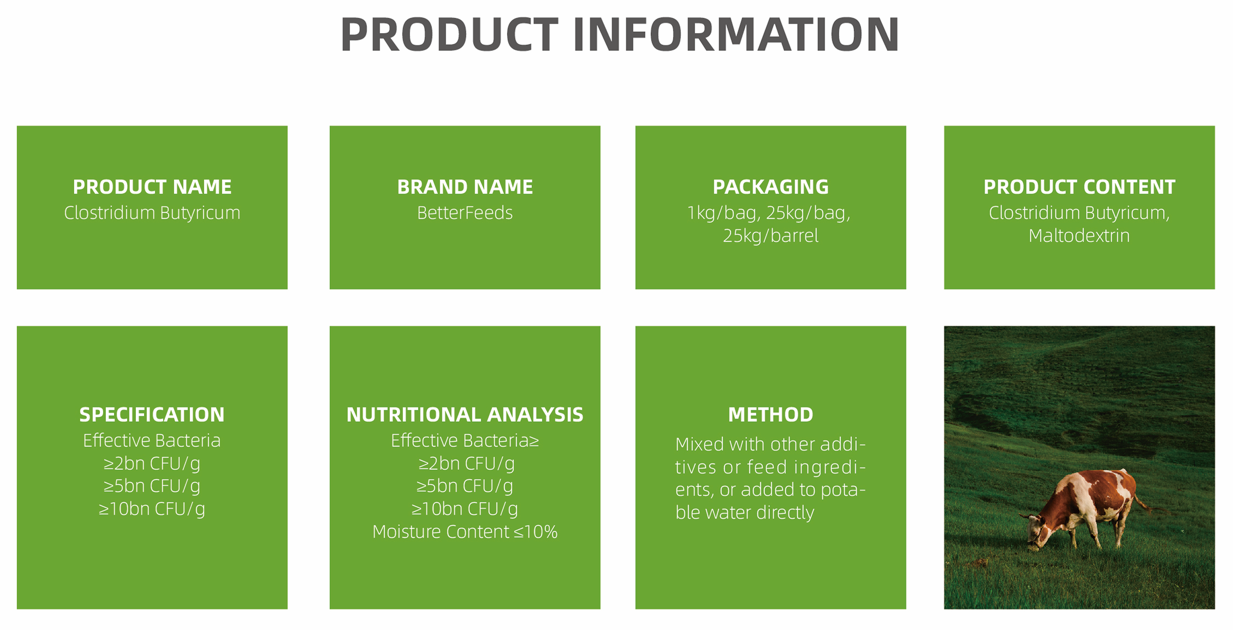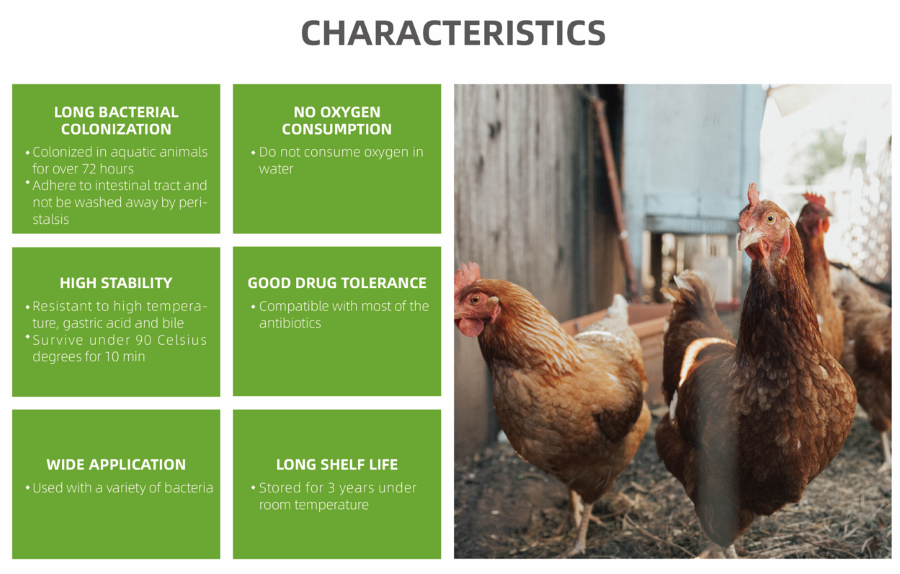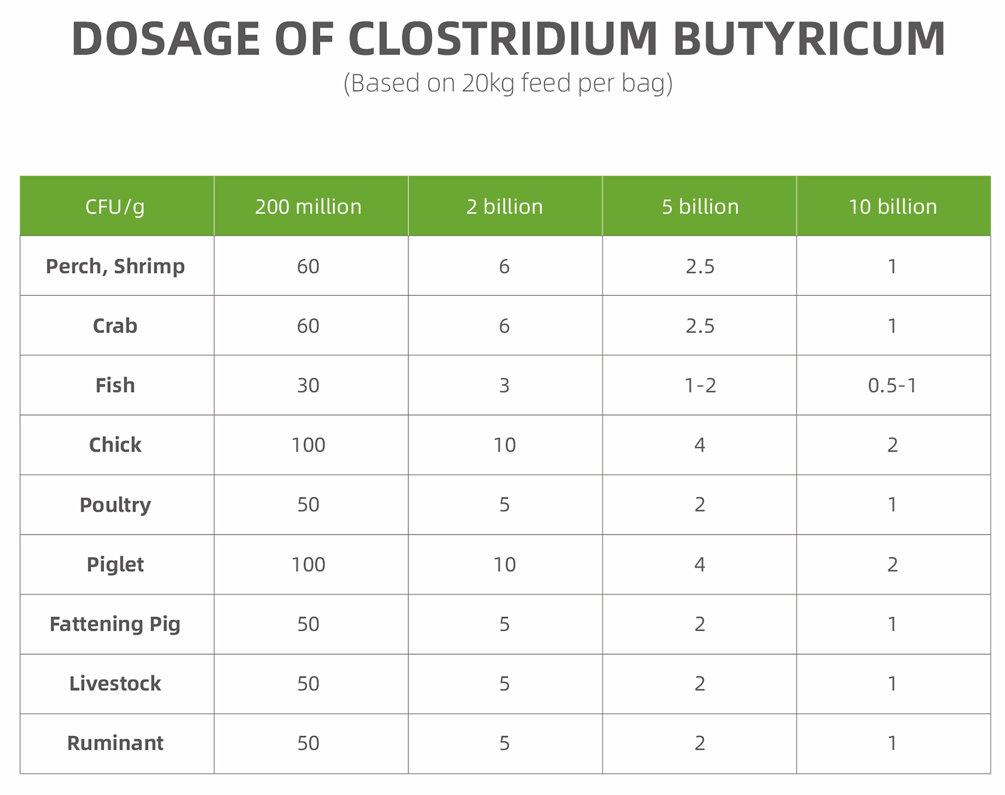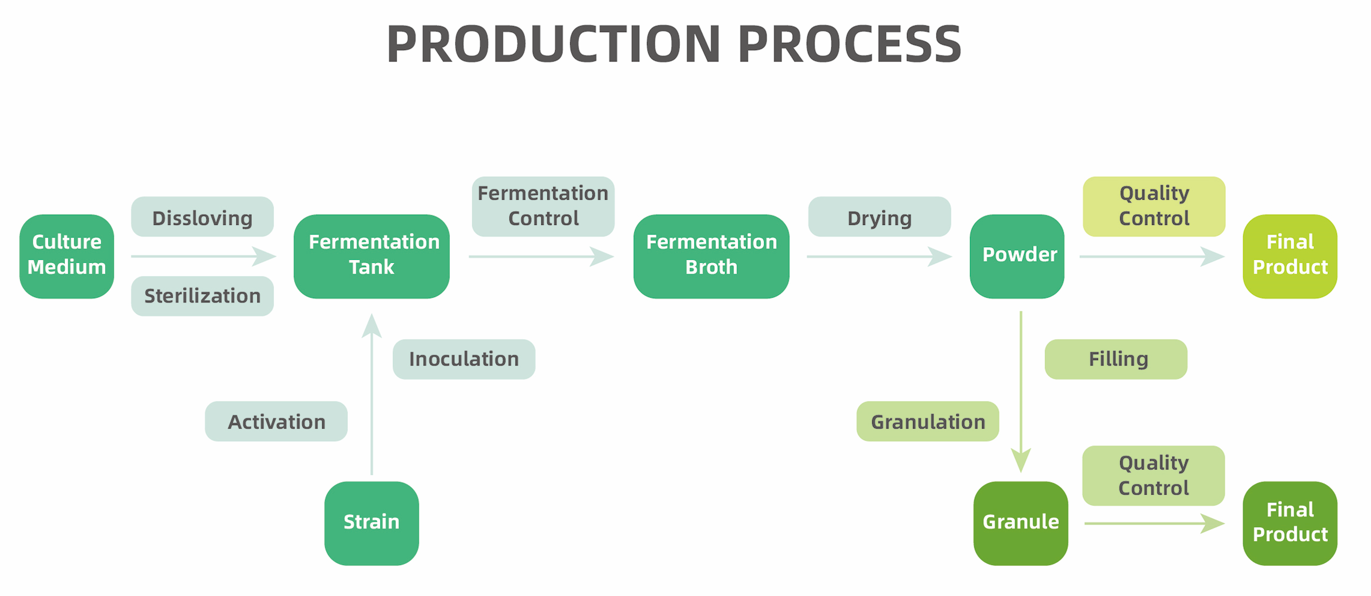 Specification of Clostridium Butyricum
Product Name: Clostridium Butyricum
Product Content: Clostridium Butyricum, Maltodextrin
Specification: Effective Bacteria ≥2bn CFU/g ≥5bn CFU/g ≥10bn CFU/g
Packaging: 1kg/bag, 25kg/bag, 25kg/barrel
Nutritional Analysis: Effective Bacteria ≥2bn CFU/g ≥5bn CFU/g ≥10bn CFU/g Moisture Content ≤10%
Method: Mixed with other additives or feed ingredients, or added to potable water directly
Key Benefits of Clostridium Butyricum
1. Maintain gut microbiota balance in intestinal tracts
2. Strengthen immune system
3. Produce beneficial substances
4. Health Care
5. Help the regeneration and cytothesis of intestinal epithelial cells
Applications of Clostridium Butyricum