Exhibitions & Events
Looking back to 2022, Yiming Biotech attended four exhibitions in China covering healthy food, frozen food, natural food ingredients and feed additives. Our sales team has learned the latest market dynamics and reached cooperation through face-to-face communication with our customers. Here, we would like to express our gratitude to all our customers!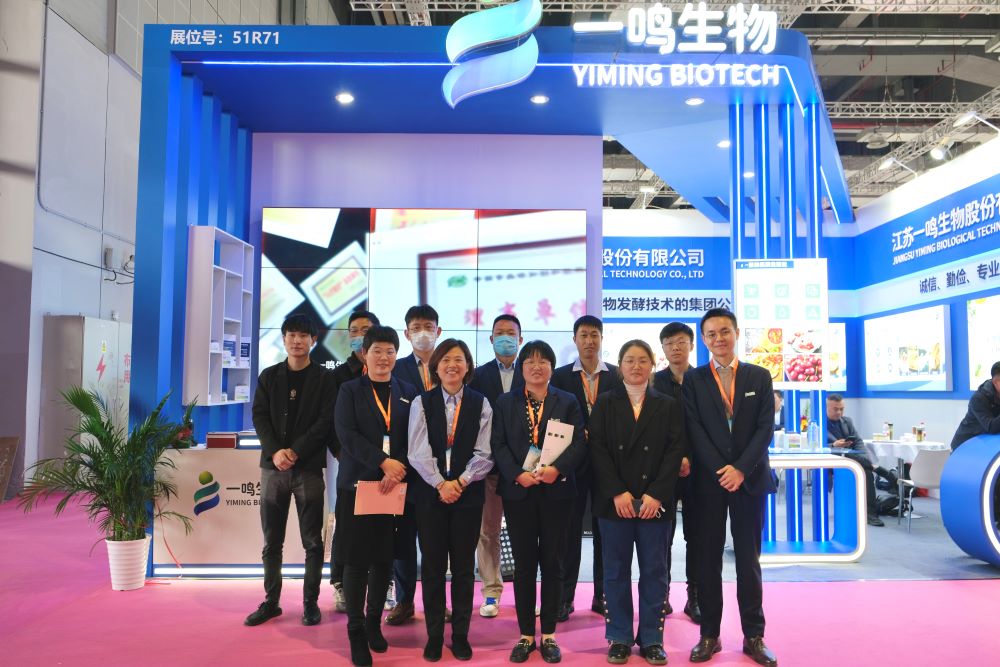 The year of rabbit is coming. At the same time, Yiming Biotech's 2023 exhibition timetable is out. We are looking forward to meeting you at the site!
Chinese Exhibitions
1. Personal Care and Homecare Ingredients (PCHi)
Date: Feb 15-17
Web: https://www.pchi-china.com/en
Venue: China Import and Export Complex (Guangzhou)
Booth No.: 2W28
2. Food Ingredients China 2023 (FIC)
Date: Mar 15-17
Web: http://www.cfaa.cn/lxweb/toIndex.action?type=fic.en
Venue: National Exhibition and Convention Center (Shanghai)
Booth No.: 51R71
3. China Food Trade Fair
Date: Mar 28-30
Web: https://www.chinascj.com/exhibition/publiserEnter?id=210&tType=0
Venue: Wuhan International Expo Center (Wuhan)
Booth No.: 51R71
4. The 20th China International Meat Industry Exhibition
Date: Apr 20-22
Web: http://www.cimie.com/
Venue: Qingdao Cosmopolitan Exposition (Qingdao)
Booth No.: N4060
5. Hi & Fi Asia China 2023 (FIA)
Date: Jun 19-21
Web: https://www.figlobal.com/china/en/home.html
Venue: National Exhibition and Convention Center (Shanghai)
Booth No.: 41D15
6. Hohhot Catering Supply Chain Expo
Date: Aug 4-6
Web: http://meat.vanzol.com/
Venue: Inner Mongolia International Conference and Exhibition Center (Hohhot)
Booth No.: H2
7. 14th Shanghai International Catering and Ingredients Exhibition (AigeFood Shanghai)
Date: Aug 23-25
Web: https://www.shicaiexpo.com/en
Venue: Shanghai New International Expo Center (Shanghai)
Booth No.: N2C110-C106
Overseas Exhibitions
1. in-cosmetics global
Date: Mar 28-30
Web: https://www.in-cosmetics.com/global/en-gb.html
Venue: Fira Barcelona Gran Via (Barcelona, Spain)
Booth No.: ae56
2. IFT FIRST Food Expo
Date: Jul 16-19
Web: https://www.iftevent.org/
Venue: McCormick Place (Chicago, the USA)
Booth No.: S2066
3. Fi Asia Thailand 2023
Date: Sep 20-22
Web: https://www.figlobal.com/asia-thailand/en/home.html
Venue: Queen Sirkit National Convention Center (Bangkok, Thailand)
Booth No.: B76